We Are An ECCO Community Working For Our Community.
Today's interconnected world charges companies with a larger responsibility beyond products or services and we know over the nearly 60 years ECCO has had the privilege to serve the natural gas industry with innovative solutions, our larger commitment to our employees, customers, and communities has been a key component in our success.
Along with expanding products, services, territories, and teams, we've also expanded our industry partnerships, commitment to sustainability, and the commitment to the communities our employees, customers, suppliers, and industry extends to.
We believe our community commitment must extend beyond a philanthropic gesture. For ECCO, it's a strategic position that not only benefits us as a company, but one from which our community truly benefits.
From volunteer opportunities to community improvements and monetary support, we strive to continuously expand our network of organizations and opportunities which serve our community. Throughout each year, we support chosen organizations on a consistent basis and support employees in their philanthropic commitments and local volunteer efforts in a variety of causes. The results from this commitment have been a stronger understanding of our employees, a stronger sense of community within our organization and within our industry organizations, and a conscious commitment to a more sustainable future for all.
We hope in highlighting just a small portion of our community involvement, we can continue to strengthen our community ties and encourage our industry to continue moving forward in better serving our communities and moving toward a more sustainable future.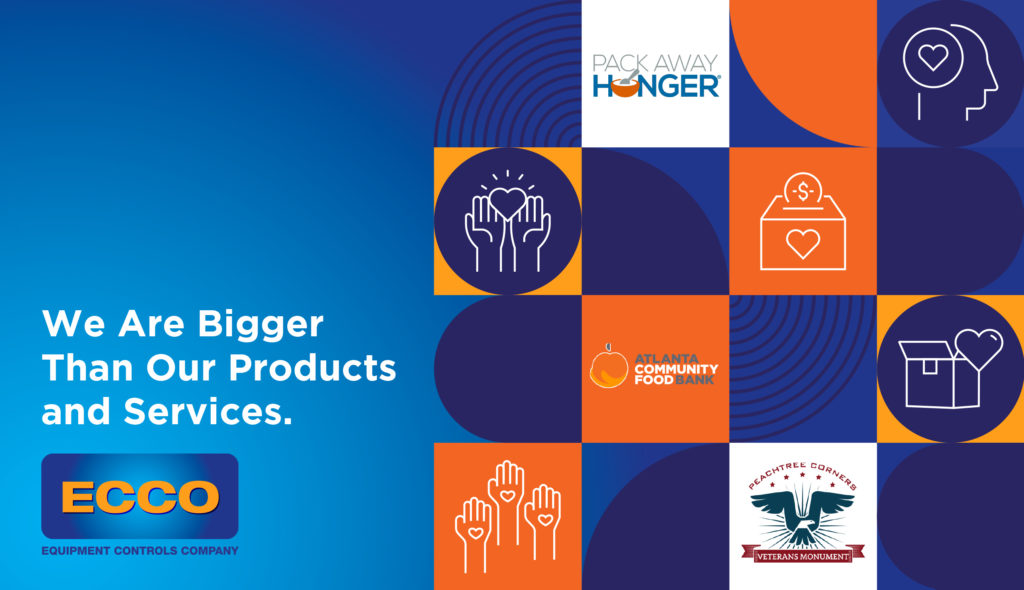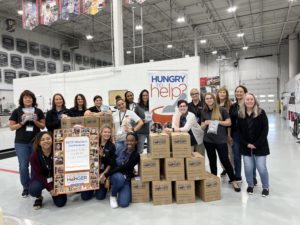 During our 2023 ECCO Women's Conference in Indianapolis, IN, our team of incredible ECCO women created over 5,000 meals for those in need. It was not only an incredible team bonding experience, but a renewed sense of purpose and drive for our communities. Learn More About Pack Away Hunger here.
Peach Tree Corner Veterans Memorial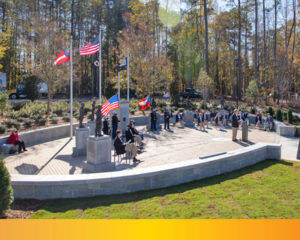 Veterans have played a important role in ECCO's 65 year story, as employees, friends, and family. As a commitment to our community, and in honor and remembrance of those who have served, Equipment Controls Company donates funds to allow employees to purchase personalized pavers to the memorial. Learn More About the Peach Tree Corner Monument here.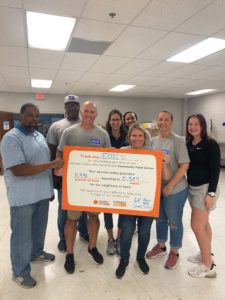 In 2023, our amazing ECCO team of volunteers created over 5,000 meals, packed over 4,000 pounds of food, and created meals for 68 households for the Atlanta Community Food Bank's Community Food Center. Learn More About Atlanta Community Food Bank here.
For a full list of organizations ECCO serves, we hope you will visit our website to learn more about each organization we are passionately supporting.