The Peachtree Corner's Veterans Monument was created to honor all veterans past, present, and future. The monument displays seven sculptures, benches, and wall caps that tell the stories of those who have served over time. The sculptures, created by figurative sculptor Chad Fisher, form an Honor Guard around an Eagle. These pieces are designed to represent the diversity of the Armed Forces as it exists in the 21st century. The sculptures include a Bronze Eagle, Army Squad Leader, Marine, Navy Sailor, Air Force Fighter Pilot, Coast Guard Captain, and Minuteman.
As the central element, the Bronze Eagle represents the global reach of both the disaster relief and military operations aspects of the United States Armed Forces. The second statue is of an Army Squad Leader, representing the Asian Americans who serve, dressed in early 21st century gear. The next statue is of a Marine honoring the Native Americans who have served. The fourth statue is of a Navy Sailor, remembering the service of Black Americans. The fifth sculpture is an Air Force Fighter Pilot represents Women who serve in the Armed Forces. The next is a Coast Guard Captain stands for Hispanic Americans who have serve. Lastly, the Minuteman represents the service of those in the National guard, Federal Reserves, and Merchant Marine.
The wall caps and benches can be seen around the sculptures. These are grouped by battles and conflicts in Colonial America, Antebellum, Early 20th Century, Cold War Era, and Post Cold War. These pieces were crafted to tell the stories and experiences.
Veterans have played a important role in ECCO's 65 year story, as employees, friends and family. As a commitment to our community, and in honor and remembrance of those who have served, Equipment Controls Company donate funds to allow employees to purchase personalized pavers to the memorial.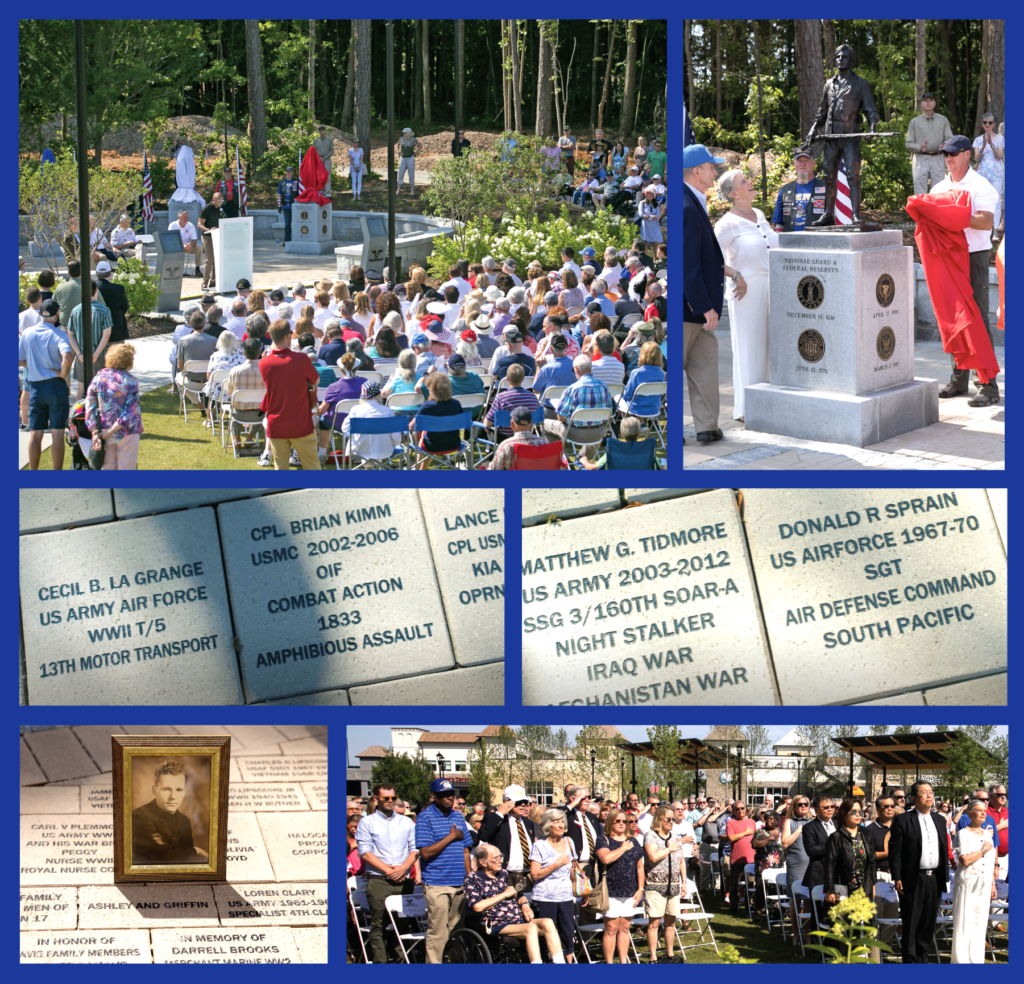 To honor a veteran in your life or sponsor a brick in the monument please visit: https://ptcvets.net/support/
Enjoy a short video produced by our employee honoring our veterans.