Since 1965, Equipment Controls Company has been focused on delivering innovative solutions driven by everyday challenges. ECCO's growth can be attributed to providing complete customer satisfaction with professionalism, ethical standards, and exceptional product knowledge.
Equipment Controls Company (ECCO) represents and distributes quality products from established manufacturers such as  Pietro Fiorentini, Sensus, SENSIT, ROMET®, EAGLE RESEARCH CORPORATION ®, and 3M.
Headquartered in Norcross, GA, ECCO is one of the largest North American distributors of natural gas measurement products, gas control products, data acquisition products and services. ECCO has you covered with warehouse/office locations in Sparta, MI, Indianapolis, IN, Sugar Land, TX, and Sandy, UT with additional sales offices in Florida, Georgia, Illinois, Kansas, Louisiana, Michigan, Tennessee and West Virginia.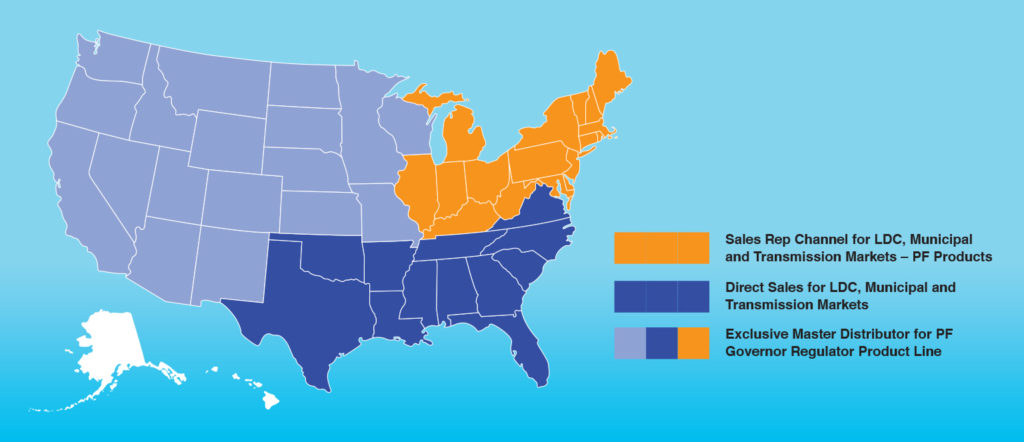 Michelle Davidson
Senior Vice President
Internal Operations & Logistics
Desmond Terry
Senior Vice President
Finance and Human Resources
Larry Brown
Executive Vice President
Sales and Marketing
Tod Bradley
Chief Operating Officer