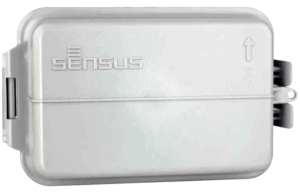 The FlexNet system was developed as a point to multipoint infrastructure which, in this author's opinion, is much easier to install than other technologies.  Sensus also broadcasts on private frequency, which permits higher power transmissions, allowing the system to broadcast over a longer range – miles farther than competitive offerings.  And, with over 1,200 systems installed, the proof is in the pudding.  The point to multipoint design of FlexNet provides for seamless installation – just add and program endpoints on meters similar to how homes are added to neighborhoods on your gas lines.  And, there's no effort required to pre-build a network to get to the endpoints. Best of all, with the portable, vehicle mounted EasyLink reader, your utility can grow into advanced metering infrastructure (AMI) at its own pace and budget, retaining the familiarity of a truck-mounted vehicle reading along with the powerful information collected by an AMI system.  Developed to support single or combo utilities with one network, FlexNet provides gas, water and electric meters expanded capabilities for smart cities, like street light monitoring and supporting infrastructure through distribution automation.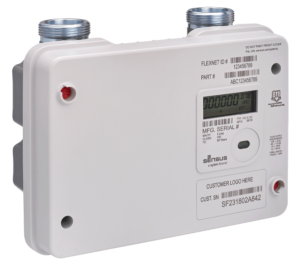 Sensus didn't forget its roots in automatic reading.  FlexNet equipment is designed for long life, including the occasional software software update.  Sensus has even developed intelligent managed services and software as a service programs to keep those updates simple.  Speaking of one-stop shopping, the company's data analytics application packages offer deep, accurate insight into your operations right out of the box, allowing you to select top applications that support utilities throughout your customer base.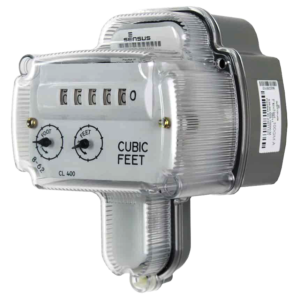 Instead of taking the time to research, assemble and build software in-house, Sensus' analytics apps enable you to quickly understand the data generated by the FlexNet system and make well-informed decisions. What's more, Sensus Analytics offers data storage, backup, protection and management services that can also reduce the burden of billing and "routine" service calls to your customer service staff. With Sensus' Customer Portal software, your representatives see the same screens as your customers, so they can direct search and answer questions more quickly and efficiently, providing the information your customers need while reducing complaints.
There are a lot of considerations, however, FlexNet brings it all together in one package. A recent addition to the product line covered by FlexNet includes SentryPoint, a cathodic protection solution which provides 24/7 monitoring of both anode-based and impressed current cathodic protection systems, allowing you to know exactly where and when your pipeline is left unprotected. In one case, Sensus SentryPoints found a short that was caused by passing trains. Also, let's not forget the Sensus Smart Gateway, a battery powered device that can be customized for your specific needs. Since it does not require access to electricity to operate, it permits development of additional uses custom to the utility, such as access alarms and more.
Sensus advancements in battery life have also driven developments in metrology technology, providing gas utilities with a full view of the activity that's occurring on their system. This allows for faster response, improved service and more efficient operations.  These integrated system capabilities, such as remote troubleshooting, take the stress off of your field personnel and allow them to efficiently do their jobs.