WE'RE RACING!

ECCO was excited to watch our driver, Jamie Chadwick in the first race of the INDY NXT 2023 season.  It was an eventful race for INDY NXT by Firestone in St. Pete. The field of 19 took to the track for the first time on Firestone tires with Louis Foster leading to the green flag.
The 55-minute race saw several incidents across the board, including misfortune for the team cars of Jamie Chadwick, James Roe and Louis Foster. The Andretti Autosport team did a great job in pit lane getting the No. 28 car back out to finish the race.
The Race  
• The 55-minute race saw five full course yellow periods
• All incidents in the race happened in Turn 3 and 4 at the tire barriers
• First race for all INDY NXT teams on Firestone tires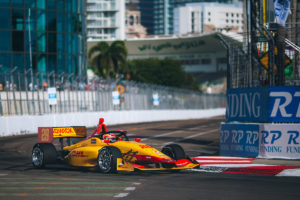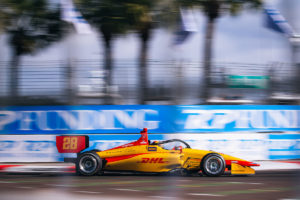 The Driver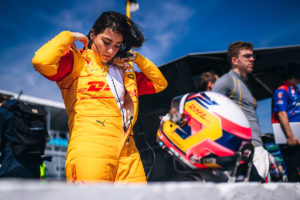 Jamie Chadwick finished her first race in INDY NXT after recovering from multiple incidents resulting in two front-wing changes.
START                  FINISH                 CHAMPIONSHIP
18                              13                             14 (17 pts)
"I'm just happy I made it to the finish in my first INDY NXT by Firestone race today, it was such an eventful race. I learned a lot and have a lot to work on but just happy I got through it. I think that's a bit of a welcome to INDY NXT."
The team next heads to the INDY NXT by Firestone Grand Prix of Alabama on April 30.